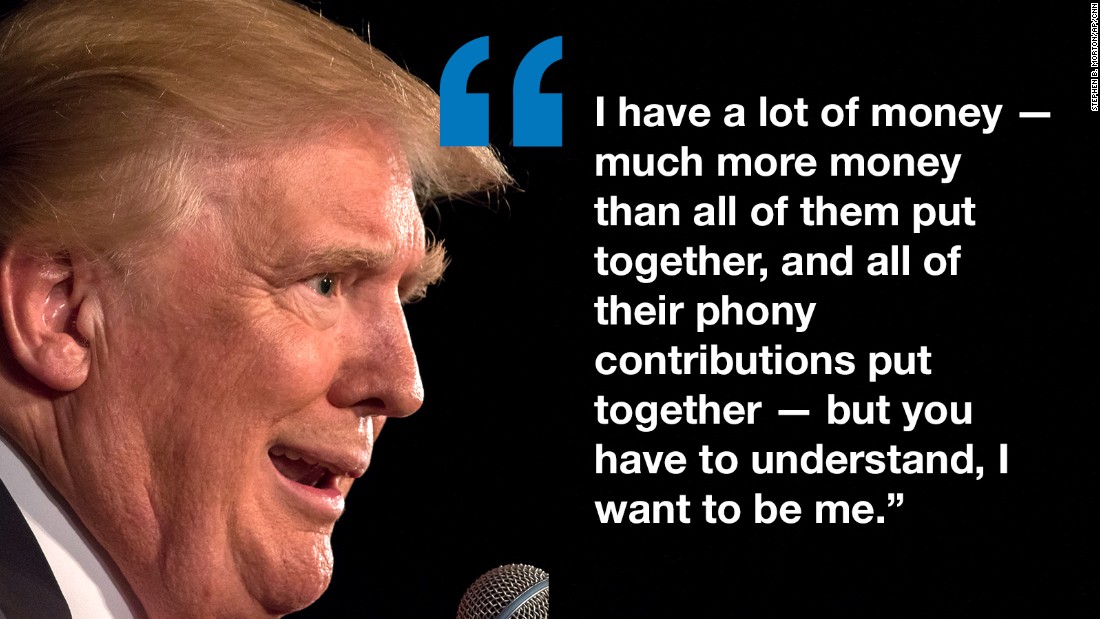 Donald Trump is the ideal political candidate! He decided to run for president as an ordinary citizen (with a billions dollar net worth) because he was fed up with the system.
Donald Trump happens to be older, but he's no different than our Founding Fathers who went to stand up for what they believe in. Despite my personal beliefs of Donald Trump, or the ignorant, sometimes misguided statistics he often dispels, when I watch the Republican debates with Donald Trump, I feel inspired. I find it hard to find a political candidate I truly believe is authentic nowadays (
besides Bernie Sanders
). Every speech carries the same jargon of making America great, inspiring hope, being the best nation on Earth, restoring the middle class (wow, being a political staff writer must come with a template).
But in the old name of politics, maybe Aaron Burr or James Madison or George Washington came from privilege, but it was their simple ideas that created a nation. They were the millennials and misguided ones of our nation. Donald Trump is no different. He's a man, expressing his political views,and I like to hear him speak, because when he does, you know what he's thinking. He's not the politician to say what he can to get votes. When they ask him a stupid question in the debates, he authentically calls it out. When they ask him an insignificant question, like what's your favorite ice cream, he answers the question. I was genuinely annoyed at the beginning of the October debate, when every other candidate took the opening question to advertise themselves and Donald Trump was the only one who
ANSWERED the question,
no matter how stupid the question was.
When you vote for politicians, you never know who you are genuinely voting for. However, with Donald Trump, whether you agree with him or not, you know who you are voting for and supporting. That's something I honor and respect, and wish every other candidate running for office would do. If I'm going to vote for a misogynistic, racist politician (not calling Mr. Trump these things, I just believe he is culturally insensitive), then I'd rather know before they're in office, not through a secret tape, or after they are voted in.
It couldn't have been articulated better by anyone else.